Andreas Diefenbach, More Than A Feeling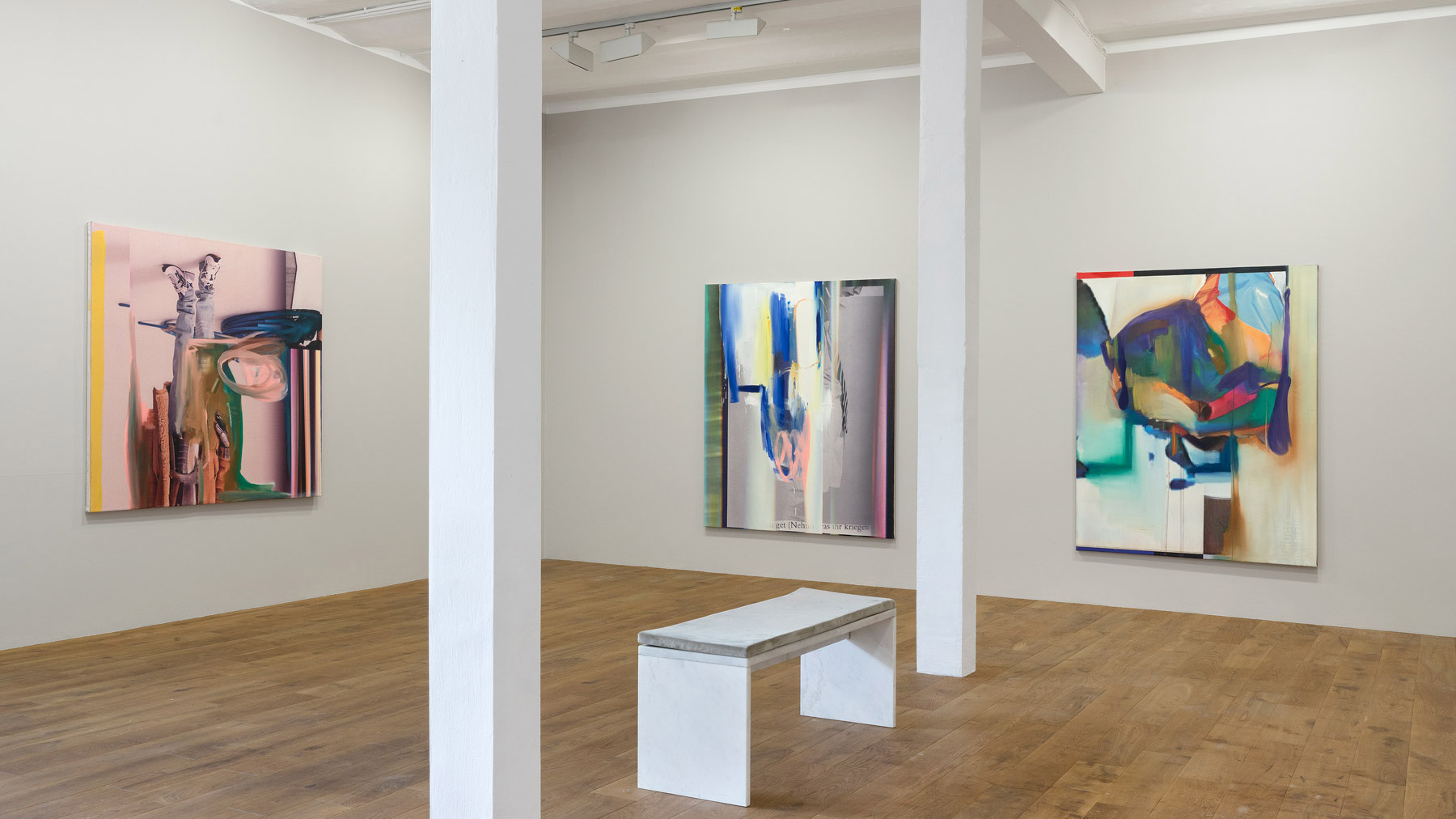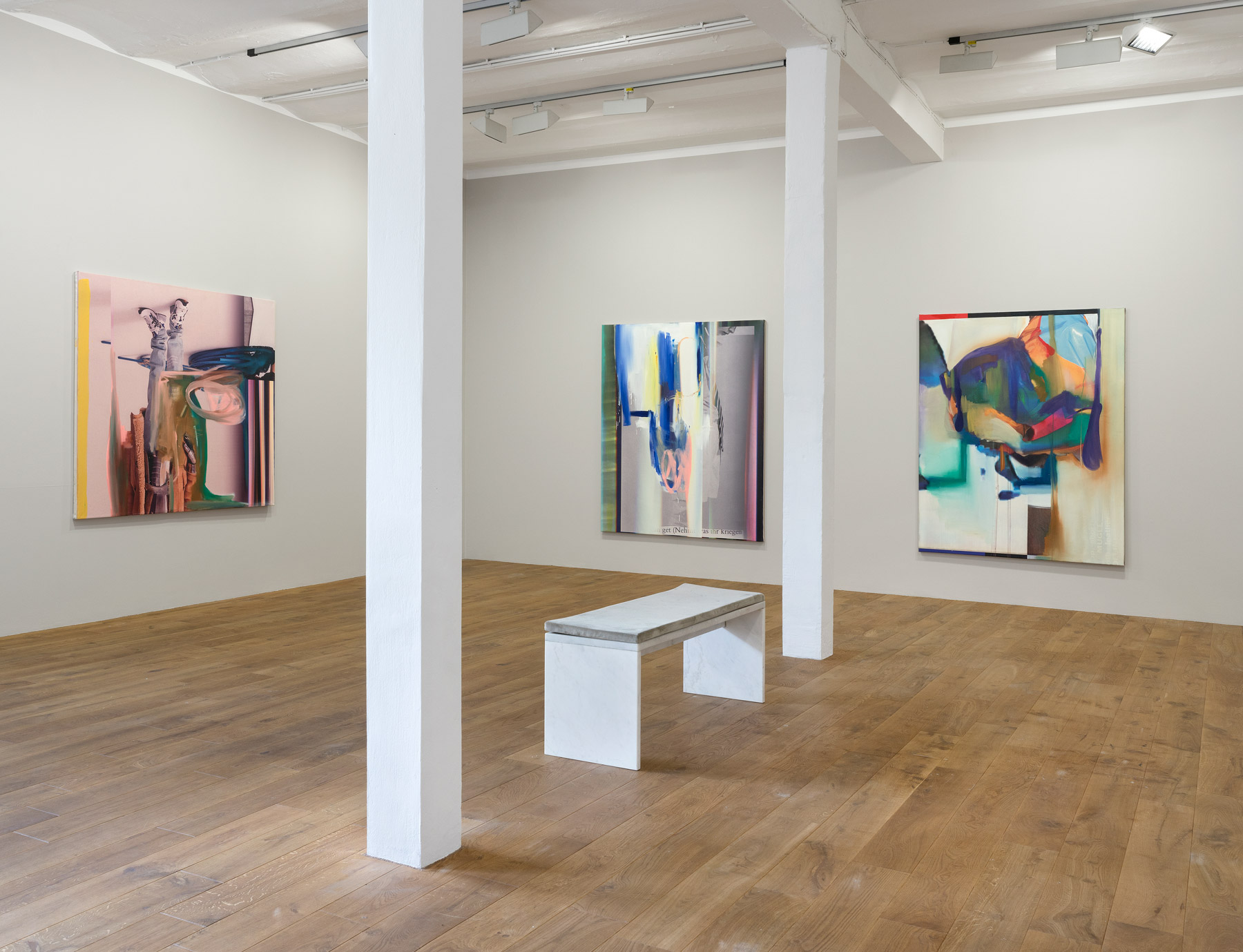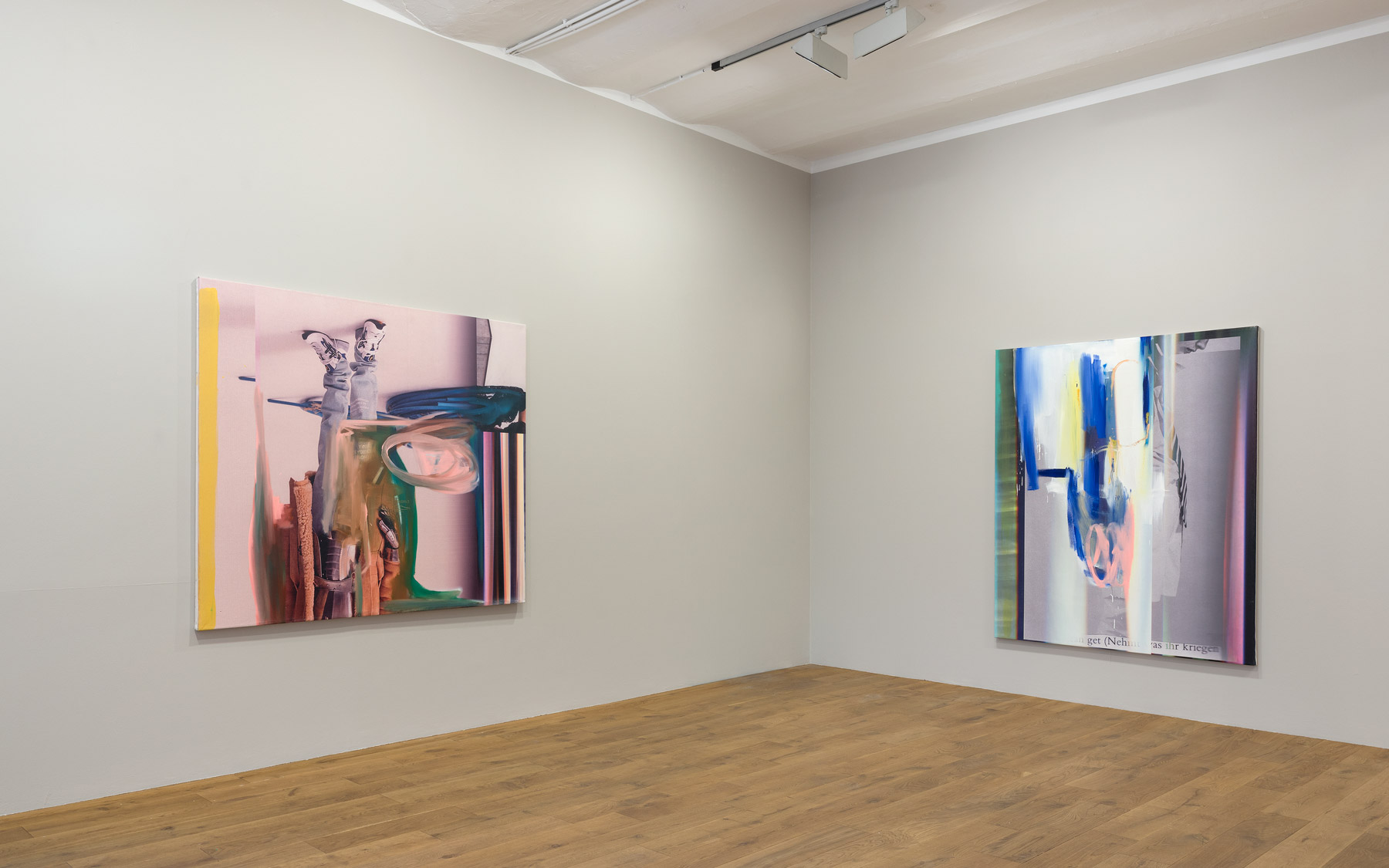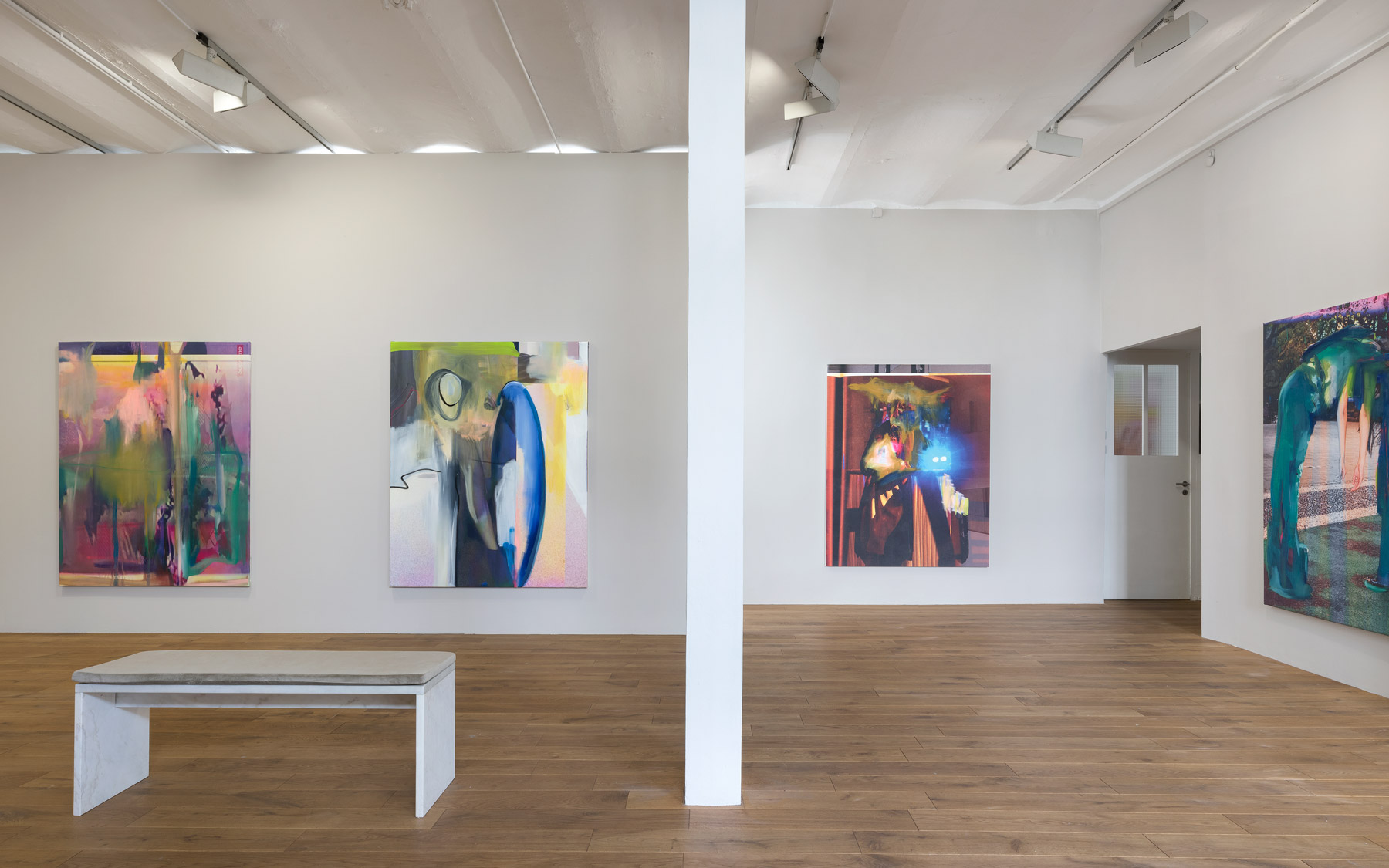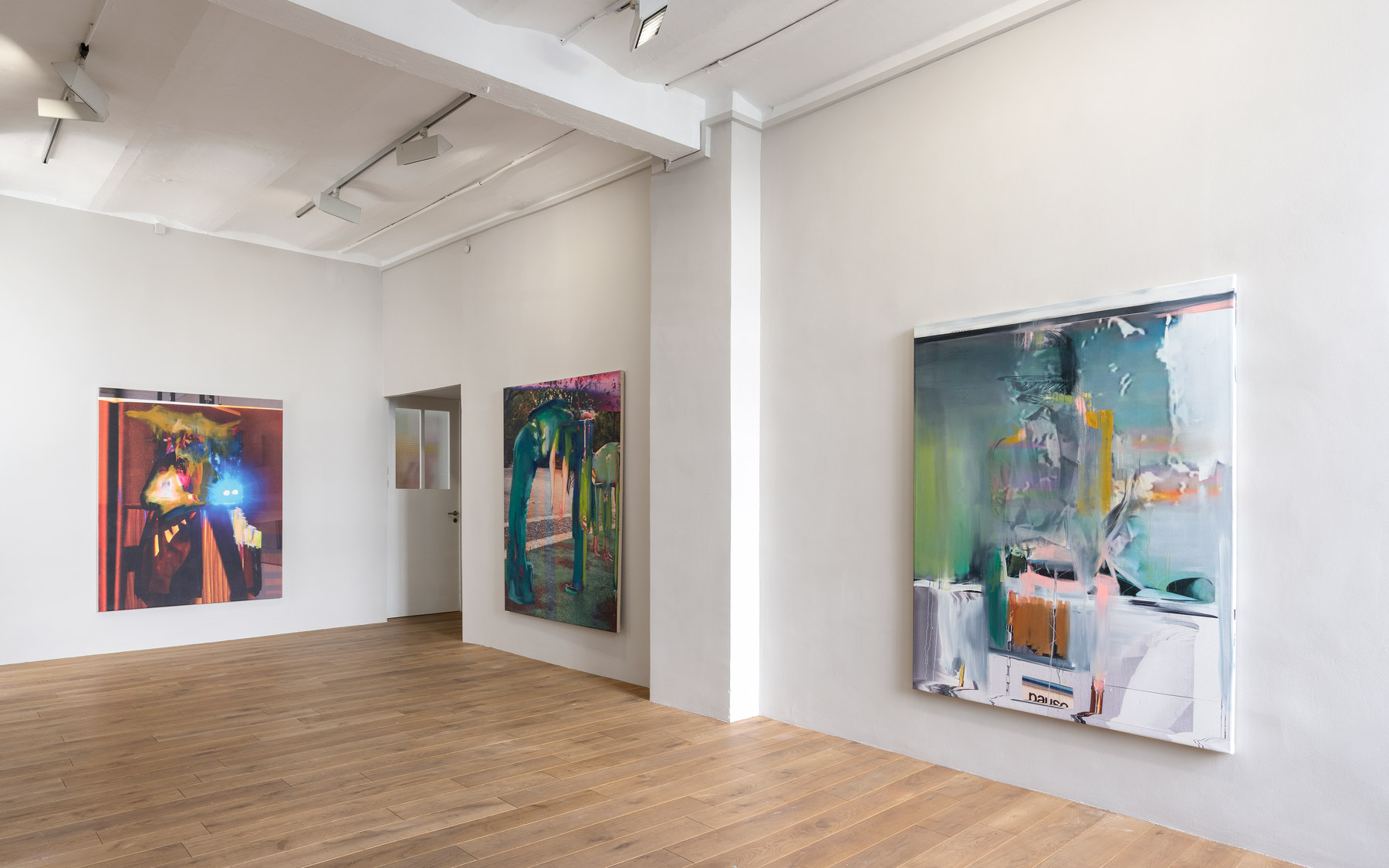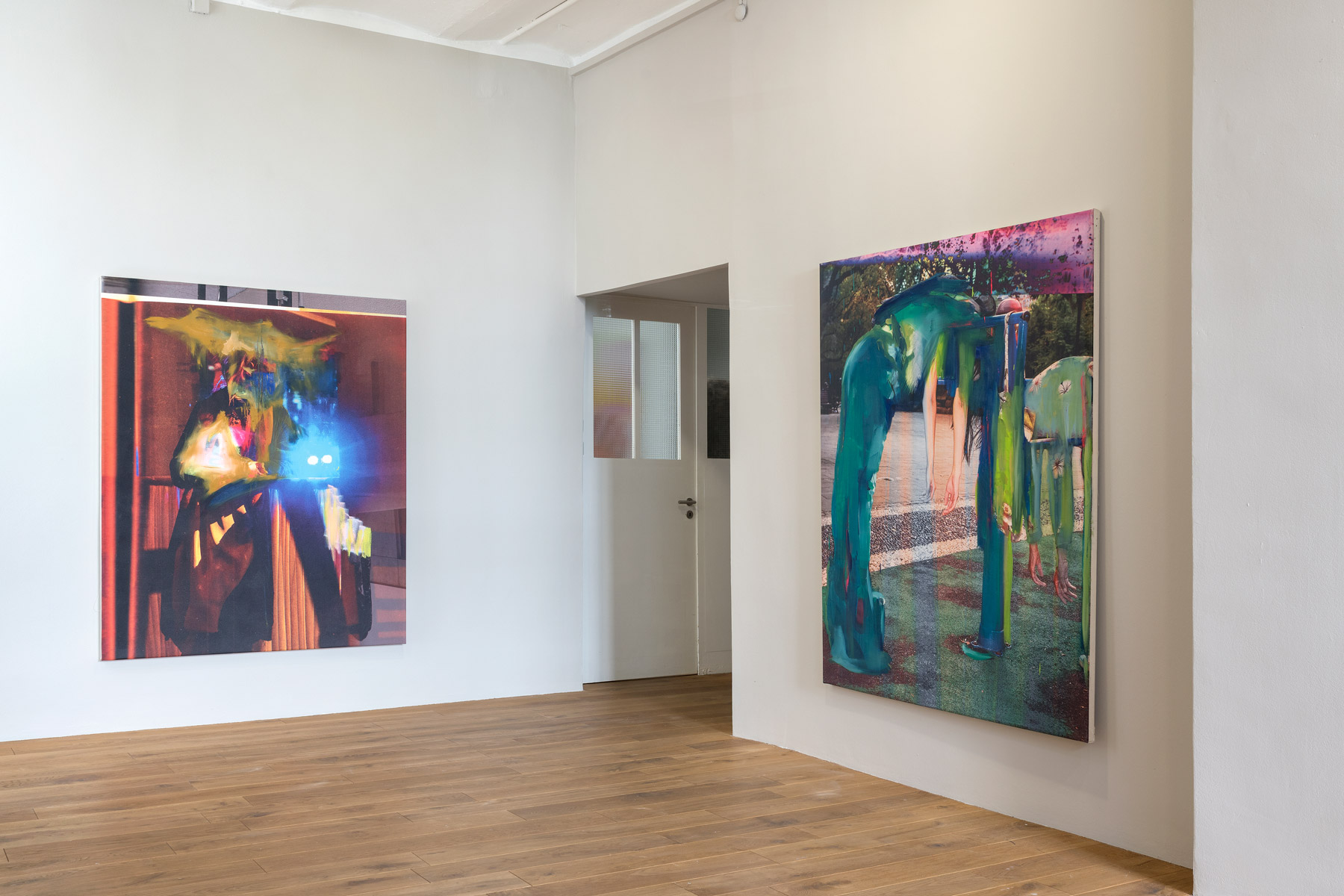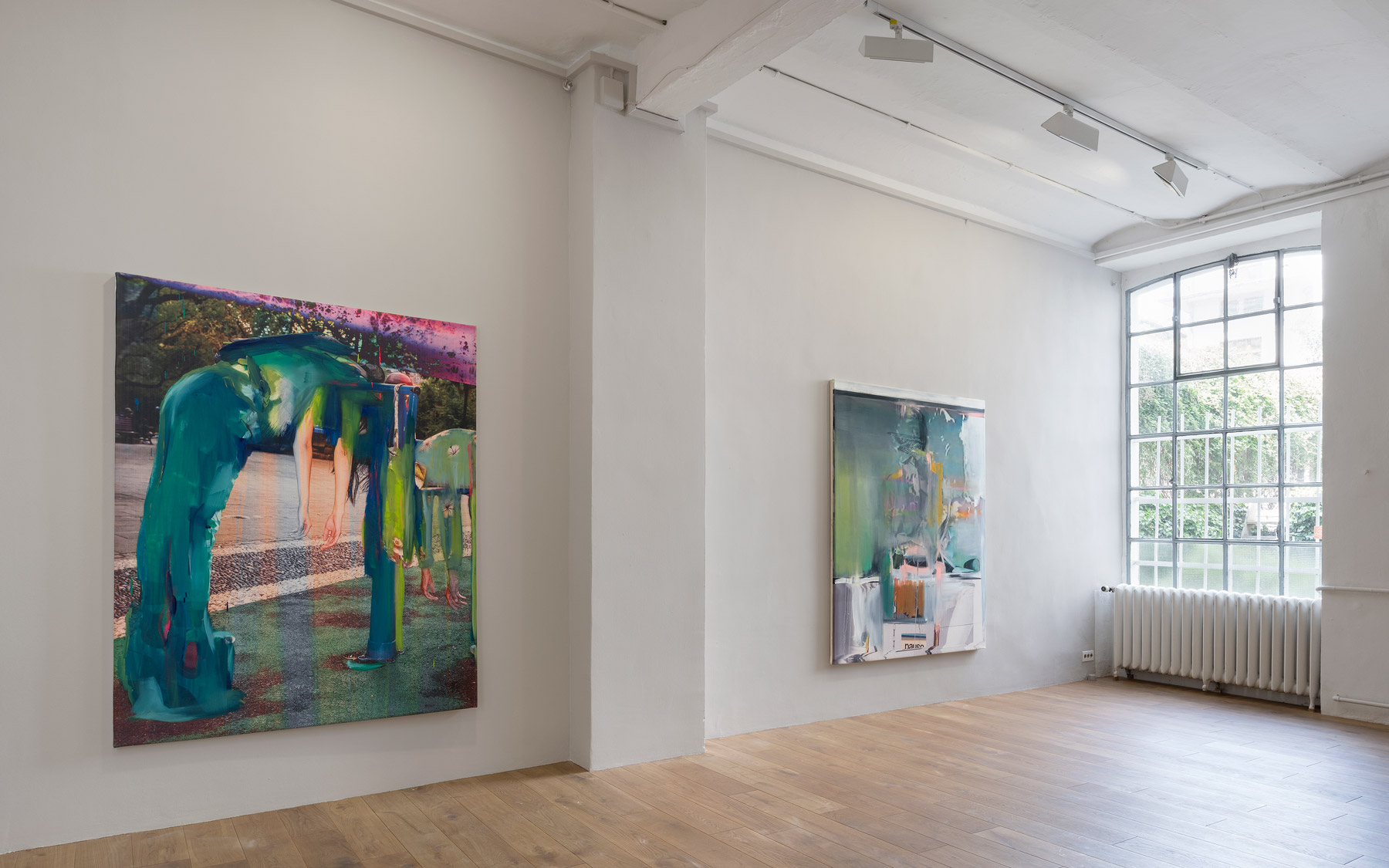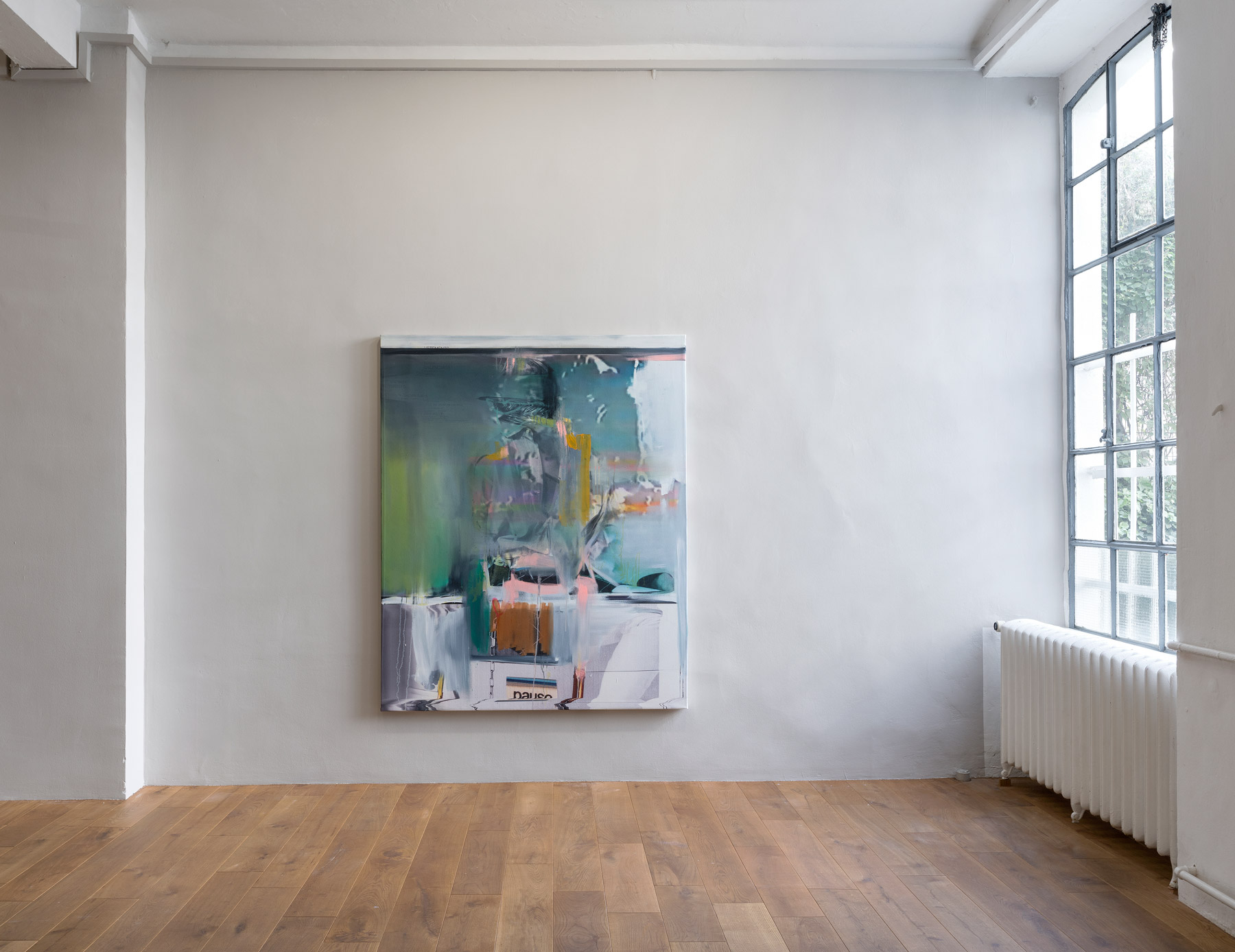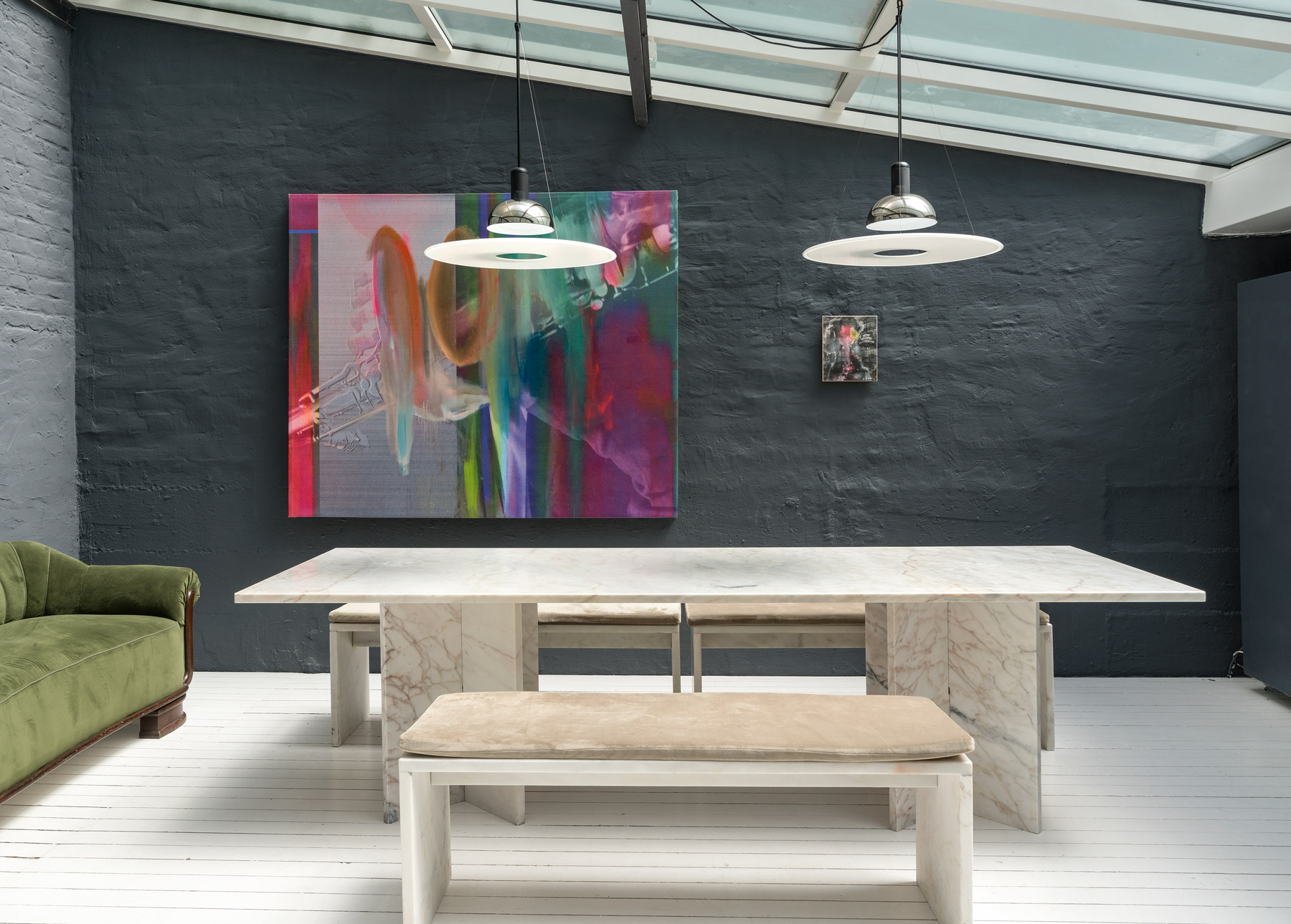 Nachdem Diefenbach in der Vergangenheit verstärkt mit der Maschine in Form von unterschiedlichen Reproduktionstechniken gearbeitet hat, begibt er sich in dieser Solo-Show in einen Power-Dialog auf Augenhöhe, arbeitet mit den Möglichkeiten unseres digitalen und technisierten Zeitalters, setzt aber kraftvolle, eigenständige Malerei entgegen. Die Ergebnisse sind groß, physisch und inhaltlich. Ihre Tiefe entwickeln die Bilder auch über die Titel. "Tier werden und Mensch sein", "Schäfchen im Trockenen", "Dimension Wir und Wohlgefühl" oder "Sex am Nachmittag". Letzteres ist für Diefenbach der Inbegriff von Freiheit. Und die will er erreichen. Seine großformatigen Arbeiten vermitteln schon jetzt ein Gefühl davon.
After Andreas Diefenbach worked intensively with the machine in form of di erent techniques of reproduction in the past, he takes himself for this solo-show into a power-dialogue on eye level. He works with the possibilities of our digital and engi- neered era, but counters them with powerful and distinctive painting. The outcomes are big, physical and substantial. The images develop their depth also with their titles. "Become an animal and be human", "Lambs in the dry", "Dimension Us and Well-being" or "Sex in the afternoon". The latter is Diefenbach's epitome of freedom. And that's what he wants to achieve. His large-sized works already give us a feeling of that.